November 10, 2023
UFC Gym's Fight Fit class: Epic training for all
Medically reviewed the article
Fight Fit is a high intensity cardio class that is based on the principles of rotation exercises. In a Fight Fit class, you will be practicing exercises that are inspired by a variety of martial arts, such as Muay Thai and kickboxing. UFC Gym takes you inside one of these popular classes!
High Intensity Cardio
If you are looking for a cardio class that will make you sweat, burn a high number of calories and support muscle growth, Fight Fit is a great choice for you. A Fight Fit class at UFC Gym Vietnam will have 10 students at most, which means that you will be able to practice all your moves while still receiving specialised attention from the coach.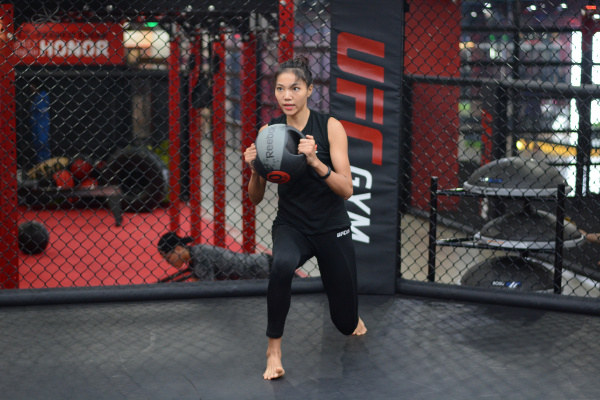 Coach Duong Thanh leading Fight Fit class. Photo: UFC Gym Vietnam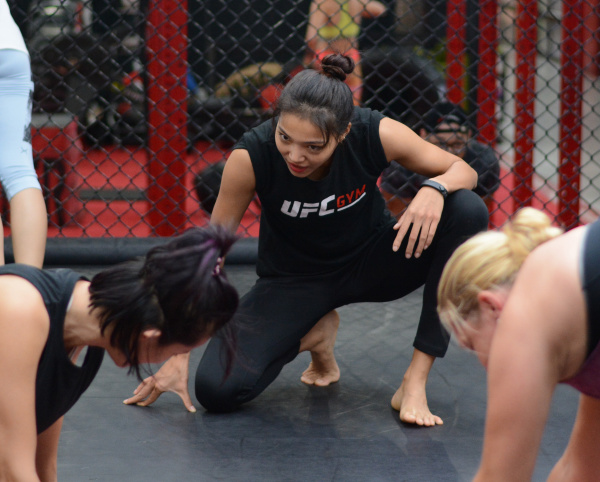 Encouraging each student is key. Photo: UFC Gym Vietnam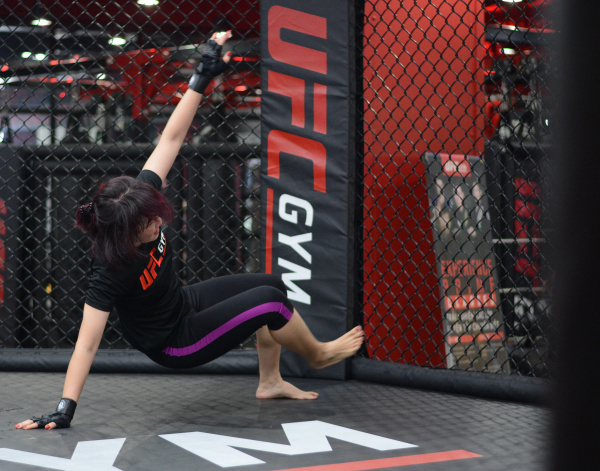 Photo: UFC Gym Vietnam
Some of the simple movements from this class include: medicine ball work, planks, weights, variations of squats and so on. Each movement/exercise will focus on a specific muscle group. Most sets are only 30 seconds so you will be changing and moving constantly, enhancing your flexibility and agility.
Simple yet Effective
Even by simply observing, you can see that many movements are relatively simple and centered around basic rotations. The secret is the timing and technique for each set. Fight Fit coach Thanh Duong shared, "a Fight Fit class depends on the timing of the coach and the students. In my class, the duration of each set is 30 seconds. This helps the students to not become too tired after each move so that they are able to complete one round."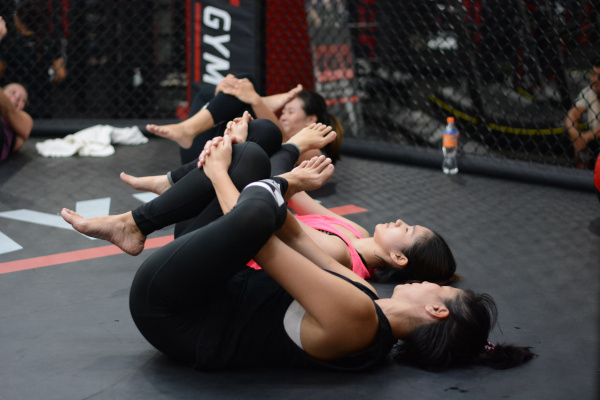 Photo: UFC Gym Vietnam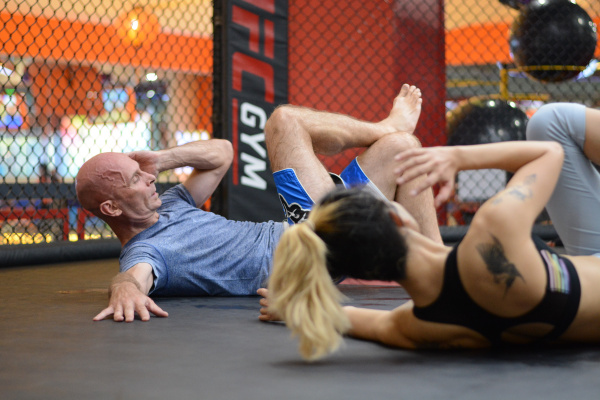 Photo: UFC Gym Vietnam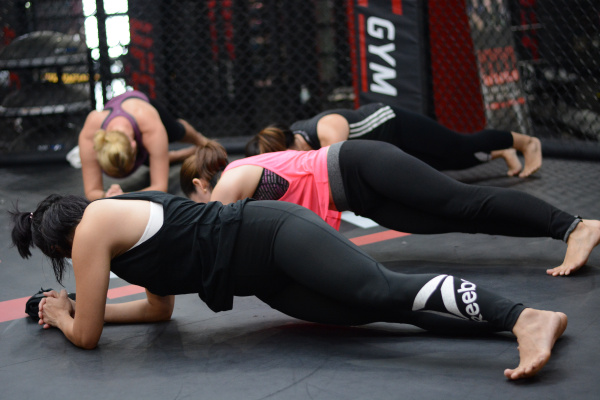 Photo: UFC Gym Vietnam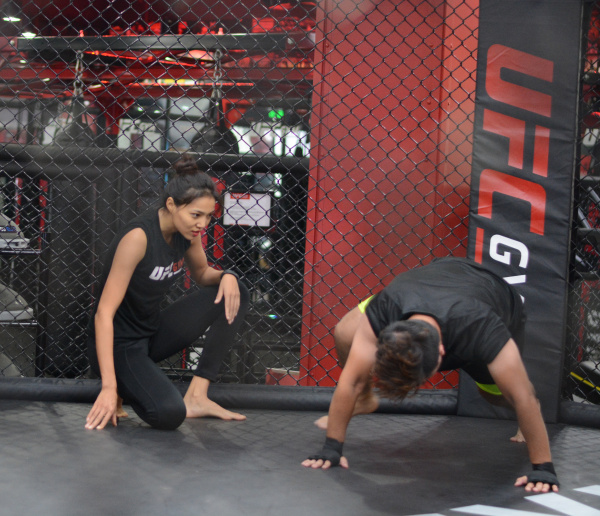 Photo: UFC Gym Vietnam
In addition, the benefit of group exercise is that you will be motivated to complete your round. Studies have shown that, when practicing in a group, people will push themselves further so as not to be the "last" member. So, even if you are tired, the chances are that you will try your hardest to get through each exercise. A Fight Fit class is relatively simple, it is not as complex as other classes such as Muay Thai or Kickboxing, however you will still burn calories and build muscle.
The Spirit of Fun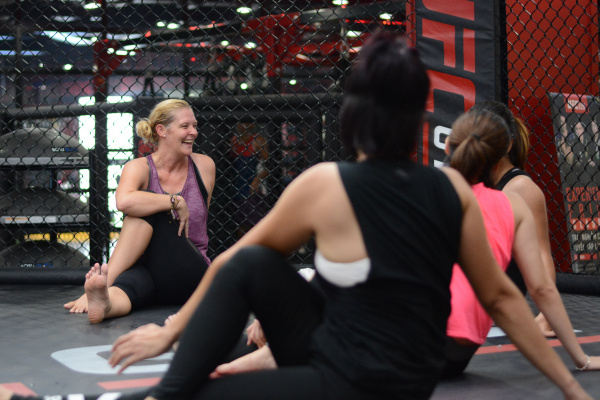 Photo: UFC Gym Vietnam
Photo: UFC Gym Vietnam
Joining a Fight Fit class is fun and exciting. The coaches always do their best to motivate and ensure that all students improve, both physically and mentally. One class member, Phuong Trinh, shared, "what I like most is the atmosphere in this class, everyone is very happy and putting in maximum effort during their training. The coach motivates us to complete each exercise to the best of our ability and, even though I am tired, I always feel more relaxed after class."
Don't worry about not doing the right thing in Fight Fit class. You will steadily improve over time, especially with practice. The most important thing in Fight Fit is to stay motivated as you will be surprised at how these seemingly simple movements will make you sweat, increase your heart rate and perseverance every day.
If you are looking for a class that doesn't eat into your schedule, is fun and will burn calories while building muscle then Fight Fit is for you. Come into UFC Gym Vietnam today for a free consultation!
Lauren Wu (Calipso)
Learn more about UFC Gym Vietnam:District 2 – Ho Chi Minh 3rd Floor, Thao Dien Pearl, No. 12 Quoc Huong, Thao Dien WardUFC Gym Website: http://www.ufcgym.com.vn/